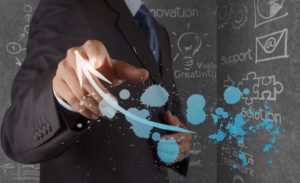 Your company's most crucial marketing asset is its brand image, and simply put, we help you manage it.
Not every business needs, wants, or can afford a full service advertising agency so we provide clients a logical alternative with services tailored to their specific needs. Think of us instead as your new marketing SWAT team specializing in tactical marketing with direct relevance to your brand management efforts.
From business and marketing plans based on our market research expertise to creative advertising with impactful print materials and dynamic web sites, our deliverables will serve as the critical touchpoints for your marketing efforts.
We help you create marketing that matters.

Web Site Hosting Solutions
Standard
Perfect for most small business sites without high bandwidth or large storage capacity requirements.
Business
Provides more storage and better performance servers for business use.
Enterprise
Our fastest and highest performing server for custom databases, specialty applications, e-commerce, and secured web sites.
Custom
We can tailor a hosting package to client needs, from a semi-private to fully dedicated server.